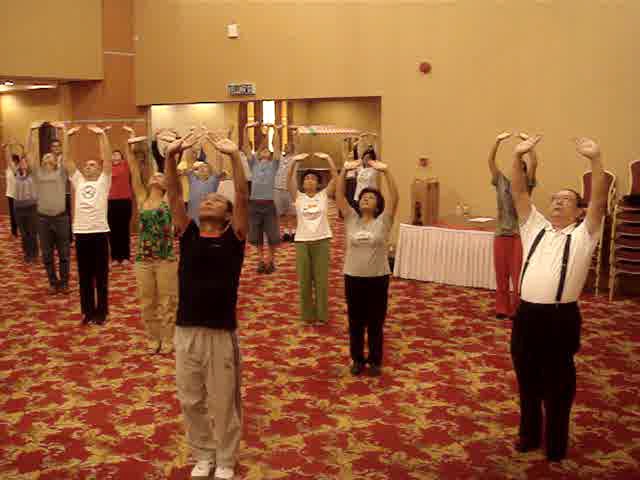 Chi kung can be practiced by people of different religions or of no religion
---
---
Question
However, I am a Christian and believe one should develop mind, body and soul to be a better person. Whereas, it seems chi kung and meditation divert more into Buddhism. Do you think I could still learn and practice chi kung and meditation and benefit from them without mixing both religions?
— Alex, Malaysia
---
Answer
Definitely you can learn and practice chi kung and meditation and benefit from them without mixing Christianity and Buddhism. Many people did, have done, are doing, and will do that. Many Shaolin and Taijiquan masters expert in chi kung and meditation were, and are, pious Christians.
Due to history and culture, some people mistakenly think that chi kung and meditation are Buddhist or Taoist practices. Similarly some people in remote parts of Asia mistakenly think that all those who speak English are Christians! As many of their early practitioners were Buddhists or Taoists — just as many of the early Christians who came to Asia were English speaking — it was easy to make the mistaken connotation.
Actually chi kung and meditation were practiced by the early Christian Fathers in classical Europe, although they did not call the practices "chi kung" and "meditation". Faith heeling by Christian priests, which was a major form of medical treatment in Europe during the Middle Ages was a form of chi kung. Reflection on God, which was a major part of training of Christian monks, was a form of meditation.
Chi kung and meditation are non-religious. People of any religion or no official religion can practice and benefit from them without distracting from their religion. On the contrary, many people have become more pious in their own religion after practicing chi kung or meditation because their practice confirms for them by direct experience the validity of some of their beliefs. For example, in deep moments of Standing Meditation in my Intensive Chi Kung Course when they personally experienced tremendous joy as they felt their spirit expanding, many participants suddenly realized the beauty and majesty of God.
---
The above is taken from Question 7 of May 2003 Part 1 of the Selection of Questions and Answers.