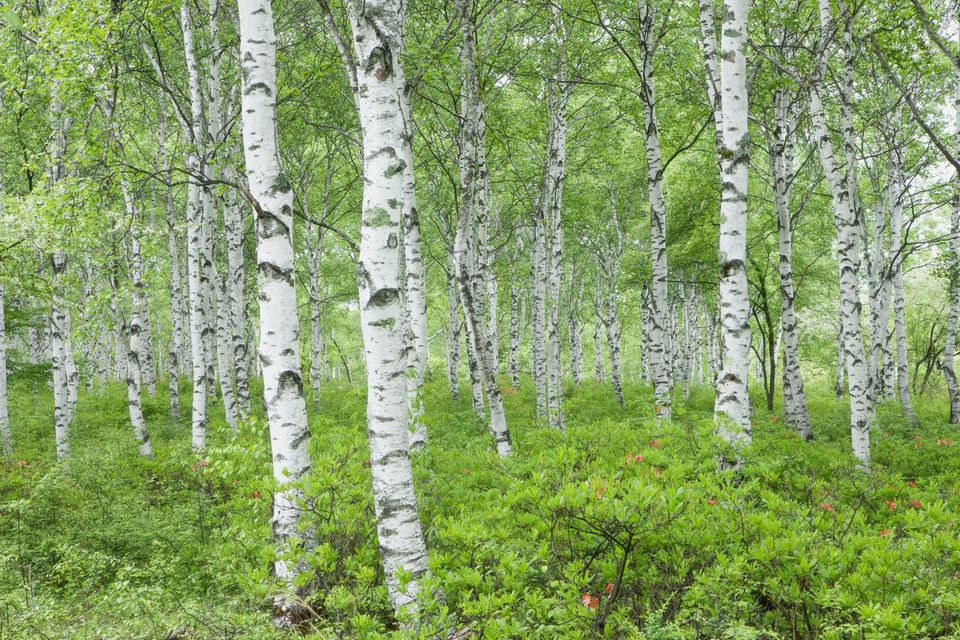 ---
---
When Hoong Hei Khoon reached Guangzhou, he went to meet his siheng, the Venerable Sam Tuck, the abbot of West Zen Monastery. At that time, his sidai, Luk Ah Choy, was there.
("Siheng" referred to a senior kungfu brother, and "sidai" referred to a junior kungfu brother.)
While Sam Tuck, Hoong Hei Khoon and Luk Ah Choy were talking about the good old days, a monk ran in and told Sam Tuck that a group of people were chopping down trees in front of the temple.
The Venerable Sam Tuck told his two sidai, "In front of West Zen Temple, there is a forest of birch trees. They were planted by our ancestors. It looks that today I have to move my limbs (i.e. take action)."
They saw that between twenty and thirty people were chopping down huge birch trees. A few trees were then falling down with a loud noice.
"Anyone who dares to chop trees in my temple must stop!" Sam Tuck shouted. Otherwise, don't say that monks are not compassionate!"
Those chopping trees stopped their action. They saw that Sam Tuck was the abbot of the temple, and his hand was holding a staff. Behind him stood two persons who were empty handed.
The leader of the group of people chopping trees was called Li Kang. He thought that the monk should get more people if he wanted to stop them felling trees. There were only three of them, with the monk holding a staff. There were more than twenty people chopping trees, and all were holding axes. Wasn't it moths charging at fire (i.e. were the monk and his two companions committing suicide)?
Not only he did not run away, he went forward a few steps, and said, "These trees grew up naturally. There are no owners. Everyone can chop them down. You say that these trees belong to West Zen Temple. But around here for tens of miles, there are no less than a million birch trees. You can point out each tree to me, telling me what year, what month and what day it was planted. If you can do so, we shall move away. If you cannot do so, we shall continue our chopping."
The other people laughed out loudly.
"You have forcefully used words to abuse reason. This shows that you all are not good persons. Right, you can chop the trees, but you must ask my companion."
Li Kang thought that his companions were the two persons, Hoong Hei Khoon and Luk Ah Choy, behind Sam Tuck. So he said, "You ask them yourself. We just watch."
Sam Tuck held up his staff and exclaimed, "My companion is here. You all can ask it."
Li Kang was furious. He waved his axe, and asserted, "This monk has no manners. Today let us show him our terror!"
Saying this, he led the group with axes in their hands to attack Sam Tuck.
Sam Tuck just smiled. He told Hoong Hei Khoon and Luk Ah Choy, "This group of robbers' hair. I alone will be sufficient to handle them. Please just watch and do not help me.
Thus with staff in hand, Sam Tuck rushed into the crowd. Left strikes and right hits, like a tiger entering into a herd of sheep. He knew very well that to catch the thieves, he must first catch the chief. So, without more words, he struck a hard hit onto the shoulder of Li Kang.
Li Kang sustained a hard hit. He cried loudly and ran. Others seeing Li Kang running away, dropped their axes and ran like mice.
Sam Tuck smiled and commented, "A group of crows!" Then he spoke to Hoong Hei Khoon and Luk Ah Choy, "A person who has left his family (i.e. a monk), moves his hands and moves his legs (i.e. performs unnecessary action), has gone against pure rules (i.e. temple rules). This will cause much laughter."
Hoong Hei Khoon and Luk Ah Choy quickly replied, "We dare not laugh!"
LINKS